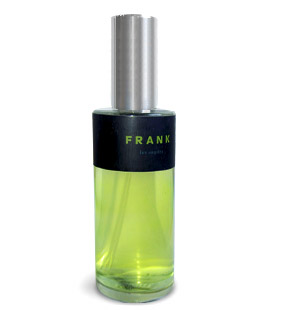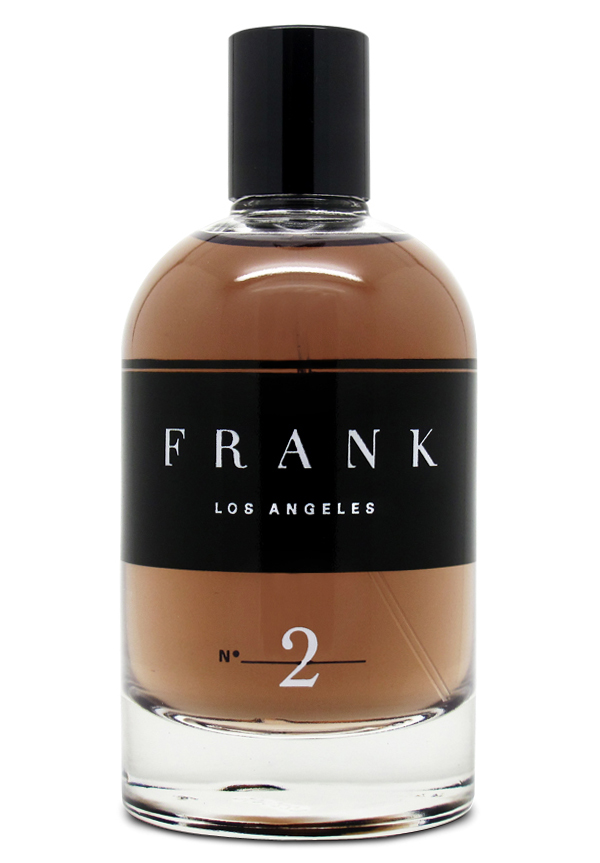 While I have focused most of my writing on so-called "feminine" fragrances, my good friend J. suggested I branch out a bit and review men's fragrances as well. It would, she said, be helpful to men as well as to people buying fragrances for men. And, I might add, helpful to those of us who dislike the whole "feminine"-"masculine" perfume distinction in the first place.
So, today's niche fragrances are from a California line called
Frank Los Angeles
. There are two fragances in this line, convenienty named
Frank
and
Frank 2
.
Frank
is the lighter of the two. Its notes are grapefruit, lemon, tagette, green tea, ginger root, cassis, bergamot, angelic seed, clove, cardamom, peppermint, ylang ylang, galbanum, and sandalwood. Did I like it? To be perfectly, well,
frank
, I did not care for this fragrance. At first. It started off smelling of rubbery Chinese food. It did not agree with me at all. However, MANY hours later, it dried down to a much more palatable citrus/spicy slightly woodsy scent. The ginger root/peppermint/sandalwood combo is what came through strongest at the end in a rather surprising finish. And for an eau de toilette, it has above-average staying power.
I found
Frank 2
much more to my liking. With notes of bergamot, balsam fir, crushed plum leaves, white lavender, coriander, red maplewood, teakwood, cognac, coffee bean essence and white musk, this is a very magnetic and sensual fragrance. It is warm and slightly sweet, and is especially good to wear in cooler weather. I would definitely consider buying this for the Perfume Drone, if only he wore scented products!
Frank
and
Frank 2
cost $65 each for 65 ml. They are available at
lucky scent
and
blush beauty bar
.